Bugatti Car Insurance
Supercars like Bugatti need supercar insurance policies. Experts in specialist car insurance Tollgate Private Clients was founded to provide prestige and high value car insurance.
Exclusive cars deserve exceptional insurance, none more so than a Bugatti!
Bugatti car insurance from Tollgate Private Clients is not just another prestige or performance car policy.
Our expert team understands the sometimes complex nature of insuring a supercar.
We deliver a first-class service to those who are lucky enough to own and drive supercars such as Bugatti and clients are provided with a tailor-made policy to cover their unique requirements.
As a Tollgate Private Client, you will receive the highest standard of service and expert care from our specialist team.
We have been offering prestige, performance, and supercar insurance for over 40 years underwritten by leading UK insurance companies, providing the highest levels of cover for our clients and their cherished vehicles.
Call us today and find out why we are one of the UK's leading Bugatti insurance specialists.
Bugatti - what it means to own one
Bugatti is one of the best examples of performance, style and sheer expense in the supercar world.
The king of supercar manufacturers leads the pack, with breath-taking examples of modern motor engineering such as the Bugatti Veyron and the Bugatti Divo with its eye-watering $5.7m price tag.
Whatever Bugatti you are fortunate enough to own, Tollgate Private Clients understands how important and treasured your Bugatti is to you so you can rest assured that we will provide you with a Bugatti insurance policy that fits you and your cars' requirements precisely.
As a Bugatti owner, your insurance requirements are going to be very different from someone trying to insure an 'everyday' car, used for commuting or social and domestic use.
As a Tollgate Private Client, you will be assigned your own account manager who will be on hand whenever you need assistance. Your dedicated account handler will support your through the quotation journey and guide you through everything, from form filling to claims management.
Talk to a Bugatti Insurance Expert and save time and money
Speak to one of our Key Contacts today to discuss bespoke insurance cover for your Bugatti (or any other prestige or performance car).
We're confident you'll be pleasantly surprised at how little it will cost for a fully comprehensive insurance policy to cover your cherished vehicle with a personal insurance specialist at Tollgate Private Clients.
Our dedicated prestige and performance car insurance team are expert in understanding the needs and requirements of Bugatti owners.
Your policy will be arranged by your personal account manager. You need only ever talk to just one person at Tollgate Private Clients who will take care of everything for you.
You'll even be supplied your agent's mobile telephone number to contact them at any time about any insurance related matter.
Bugatti and prestige car collections
At Tollgate Private Clients we understand that your Bugatti supercar may well form part of a larger performance car collection.
With such a long motoring heritage Bugatti car collections may well include a combination of classic Bugatti's such as a vintage Bugatti Type 30 or perhaps a Bugatti Type 41 'Royale', combined with more modern performance vehicles.
Many of our clients choose to insure all of their prestige cars with us to get the complete peace of mind that their supercar collection is in safe hands. Our comprehensive multi-car insurance policies will accommodate your Bugatti and any other precious cars that you own, saving you time and money on your performance car insurance.
Classic Bugatti insurance policies may well include benefits such as agreed value, limited mileage discounts and Bugatti Owners Club member discount.
With access to hundreds of insurance schemes for various supercars and long-term relationships with exclusive, reputable insurers, your Bugatti will have an insurance policy tailored to you and your individual requirements. Your treasured car is in safe hands with Tollgate Private Clients and our expertise ensures that you are always covered in any situation.
Tollgate Private Clients is a specialist insurance broker founded to provide prestige and high value car insurance and this passion drives our team to source the most relevant and competitive cover on the market.
Your own Account Manager will give you the highest level of service and give your policy the attention it deserves. You will have a direct line of contact to reach your manager at any time should you need their support.
&nbsp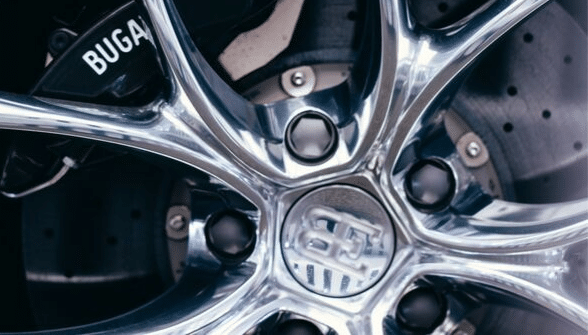 Prestige car insurance an area in which we have years of experience in, so please don't hesitate to discuss your insurance needs with our team and become a Tollgate Private Client today
Click or tap to enquire about prestige and performance car insurance policies.
&nbsp
What we cover
• Family fleet
• Prestige, high performance, and classic car collections
• Executive saloons
• 4×4s
• High performance vehicles
• Supercars
• Motorcycles including (Superbikes)
• Track day cars
• Modified vehicles
• Motorhomes